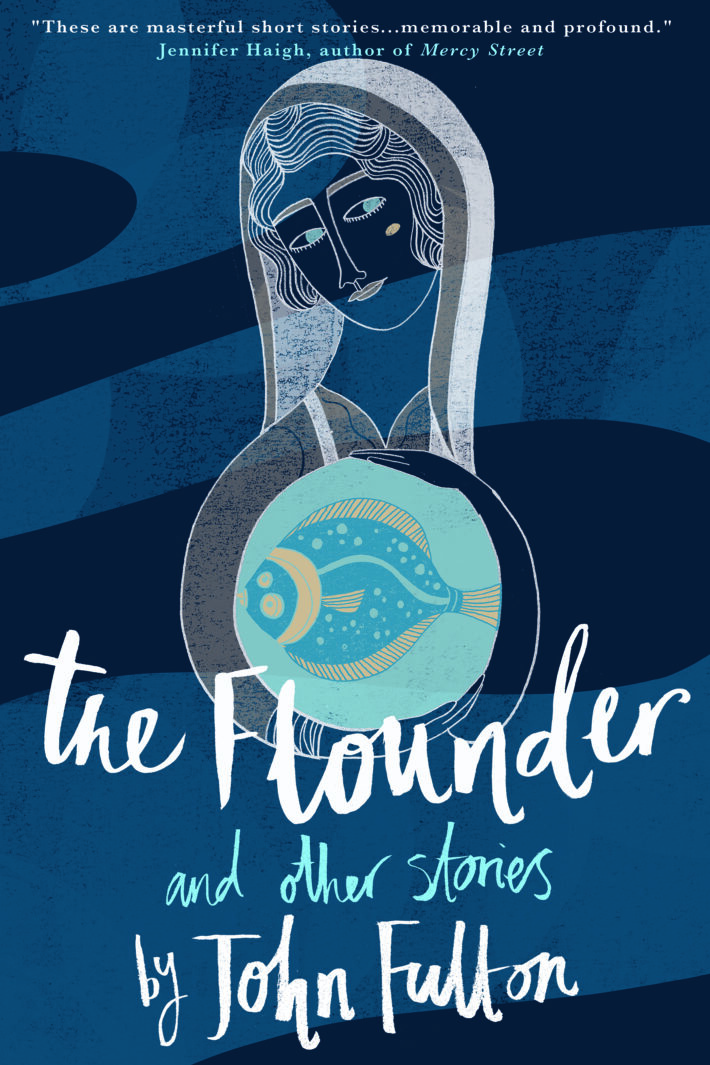 Purchase from Blackwater Press, Bookshop.org, Amazon, or Barnes and Noble.
Their world in constant flux, the characters in The Flounder struggle with impending mortality, economic precarity, and the mysteries of their own desires. An elderly woman and the neighbor children she's befriended contemplate ending the life of her ill husband, a newly married couple struggles with infidelity on a trip to France, a grandson watches as his recalcitrant grandfather provokes an armed robber.
Advanced Praise for THE FLOUNDER
—In THE FLOUNDER, John Fulton writes about men caught in riptides, navigating the rough emotional waters of love, marriage and family. A boy faces his father's terminal illness. A Mormon teenager traveling through post-Soviet Europe fails to lose his virginity. A young husband takes a road trip with his unfaithful wife. Fulton is a writer of great humanity, with an eye for the revelatory moment. These are masterful short stories — closely observed, moving, memorable and profound.
Jennifer Haigh, author of MERCY STREET
—The Flounder is a remarkable book, full of remarkable stories that move quickly through time while simultaneously being firmly rooted in place and that manage to be intimate while also having sweep and grandeur. In this, they remind me of work by Alice Munro and John Cheever, but really, they're 100% John Fulton: smart, deeply felt, and ingeniously constructed stories of how we go to extraordinary lengths to keep on living our ordinary lives.
Brock Clarke, author of Who Are You, Calvin Bledsoe?
—Faced with apocalypses that are sometimes private and sometimes prophesized, the characters in John Fulton's The Flounder wrestle with faith in many forms. These are stories that illuminate human realities of love and betrayal, life and death using a touch of the miraculous. The result is an elegant collection with a timeless sensibility, as well as the ecstatic capacity to make its readers see their lives anew.
Allegra Hyde, author of The Last Catastrophe
—THE FLOUNDER…feels unified by topic and tone—although the tones are various and the diction supple…. Marital fidelity and infidelity are at issue here, as is the relation between generations and the search for (one might as well call it) authenticity. And the real connective tissue is the talent of its author, whose eye for detail is both telescopic and microscopic. Whether set in rural North America or towns and villages in Europe, John Fulton's fictions ring true.
Nicholas Delbanco, author of, most recently, WHY WRITING MATTERS.
The Flounder featured in Poets & Writers Page One Selection. See it here!
Purchase directly from the publisher.